abilletage and kiyo murakami photo exhibition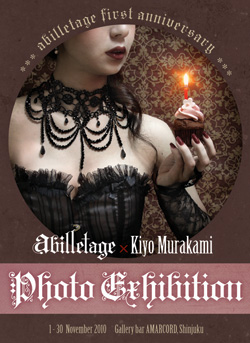 Bambi (designer of abilletage) and I held the photo exhibition at the bar AMARCORD in Shinjuku, Tokyo in November 2010.
on Nov. 27, we held the party and many people came and celebrated abilletage's first anniversary. I created some images for our exhibition and party. some creators run their booth and the dancer ALK putted on a exciting show for us.
thank you so much everyone!
photos and reports(written in Japanese) are
here
.