1x.com tutorial book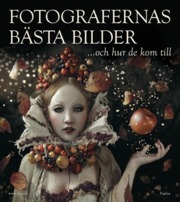 one of my works is on the cover of
1x.com
tutorial book. the book is written in Swedish. maybe they will publish the English version soon!
----------------------
Detta är en unik coffee table-bok som också lär ut fototekniska hemligheter på ett helt nytt sätt. Det som gör boken ensam i sitt slag är fotografernas egna berättelser om hur bilderna skapats, alltifrån den kreativa idén till genomförandet med alla de tekniska detaljerna för kamerainställningar och bildbehandlingsmetoder. Välkommen backstage för att se hur magi skapas!