1x.com Yearbook 2011 "Beyond"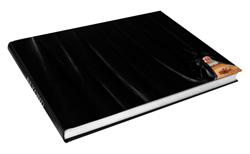 one of my works is featured in the yearbook 2011 of
1x.com
"
Beyond
". the book has already sold out, it was limited to 1111 copies.
---------------------
"Being an artist is in many ways like being a child. To be an artist is to always see the world in a new light. To throw away your old glasses engraved with prejudice, rules and obligations. To tear down walls, to forget about limitations. To cross borders and to crush boundaries. To make the ordinary extraordinary. To let go. To go beyond."